Still An American Band! Grand Funk Railroad Infiltrate The Ridgefield Playhouse!


by John A. Wilcox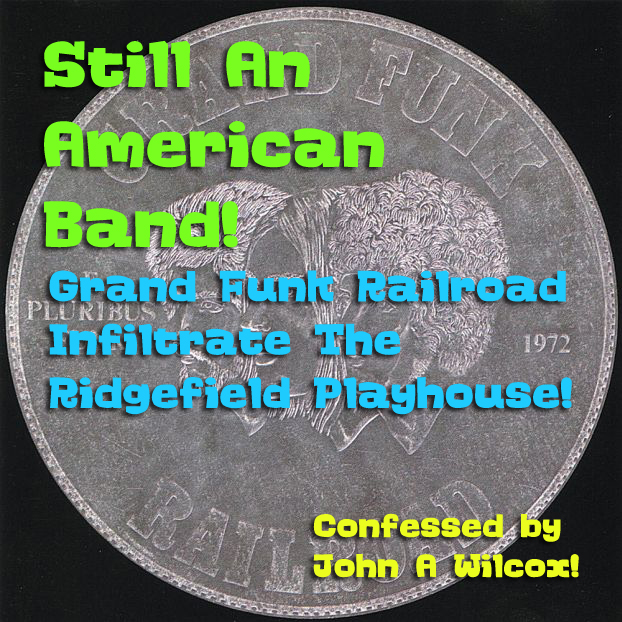 Summer's here, knocking on your door. Summer's all about beaches, bikinis, and hard rock anthems. For over 40 years, "hard rock anthems" means Grand Funk Railroad. Closer To Home, Shinin' On, Some Kind Of Wonderful, The Loco-motion, Bad Time, T.N.U.C. (Which we never played around our parents), and We're An American Band are a part of hard rock's spinal cord. Vital. Hell, We're An American Band does have more cowbell! This is the stuff you want - rock with no artifice, no smooth edges. Rough and tumble with worn out jeans and leather vests.

Like many of you reading this, I'm a child of the Sixties with a foot firmly in the Seventies. Before I could buy my own vinyl, I listen to AM & FM radio and raided my brother's record collection. Humble Pie, Johnny Winter, Deep Purple, Grand Funk Railroad, Mountain, Steppenwolf. As necessary to my system as blood, air, & water. Long hair and loud guitars. Anthems and opuses. I heard Closer To Home so many times, I knew every note, every cymbal hit. Whenever I hear it years later, I stop whatever I'm doing and listen. I'm young again. It's Summer once more. These boys were full of trouble and broken hearts. Grand Funk are why your sister was locked in the house by dad. No way was she dressing trashy and going to that gig downtown!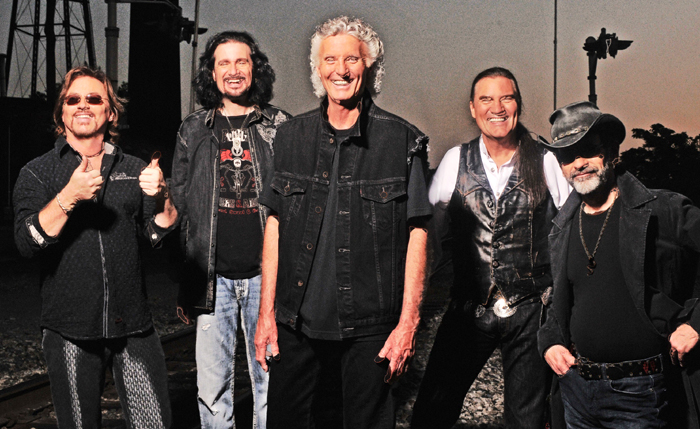 Guitarist Mark Farner went on his own path years ago, leaving Grand Funk Railroad in the more than capable hands of that mighty, mighty rhythm section - drummer Don Brewer and bassist Mel Schacher. Joining them are 38 Special vocalist Max Carl, Bob Seger keyboardist Tim Cashion, and KISS guitar wizard Bruce Kulick. A powerhouse all-star ensemble playing dangerous rock and roll. It's not 1969. It's not 1974. It's 2014 and Grand Funk are still doin' it onstage and kicking serious butt. Walk, run, drive, parachute, or use armed transport to get to the Ridgefield Playhouse. Grand Funk Railroad are coming to your town and they most definitely plan to party it down! I hear tell the roof will even be raised!

Grand Funk Railroad
Sunday, June 29, 8 PM
The Ridgefield Playhouse
80 East Ridge
Ridgefield, CT 06877
203-438-5795
www.ridgefieldplayhouse.org



###







Table Of Contents

Contact