A Few Words With...Steve Hackett


Interview by John A. Wilcox



From Genesis to GTR to a large solo catalogue embracing a myriad of styles, Steve Hackett is always inventive, always moving forward. The hall of fame guitarist's latest is Out Of The Tunnel's Mouth and it's no exception. Rock meets world meets Middle Eastern motifs. A satisfyingly exotic album. Progsheet snuck a few moments out of Hackett and here are the results...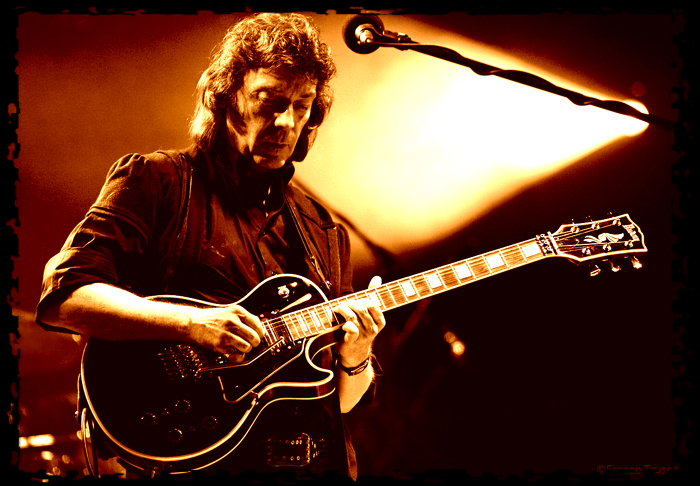 PS: In your formative years as a player, you were mostly a Gibson man in terms of electric guitar. What attracted you to the Les Paul as a player? What did it offer that, say, a Fender didn't?

SH: I saw the young Peter Green playing live several times with John Mayall's Bluesbreakers sounding fabulous with his Les Paul. I also saw Eric Clapton playing with Cream when they were first formed and his Les Paul sound at that time was stunning. There was something about that small guitar which packed such a punch. Many years later I acquired several Les Pauls which gave me endless hours of pleasure along with the possibility of exploring everything the guitars were capable of doing. I preferred the shorter scale of the Les Paul which gave more flexibility for string bending.

PS: Not so long ago, you were going to sell your gold top that was associated with you for years. What was the last studio recording you used it on, and what was the last song you played on it in concert?

SH: I decided not to sell my gold top in the end. The last studio recording I used it on I think was Rise Again on Darktown. The last time I used it in concert was in the early nineties, but I can't remember which the last song was.

PS: Let's talk about Out Of The Tunnel's Mouth. How did the writing of this album differ from, say, Wild Orchids in terms of approach?

SH: It differs in that it was recorded at home in a non studio setting which in many ways was more inspiring. It also dealt with more intense psychological issues and has a triumph over adversity feel.

PS: Let's get into a few numbers off the album. Give me some background on the lyrics to Nomads.

SH: My partner Jo and I wrote these together when we were swapping individual experiences. I was reading about gypsies in Charles de Lint's Malengro, Jo talked about meeting gypsies in caves in Spain and Spanish music holds a lifelong fascination for me. As a traveling musician I also have a nomadic spirit. I've always felt most at home when on the road touring.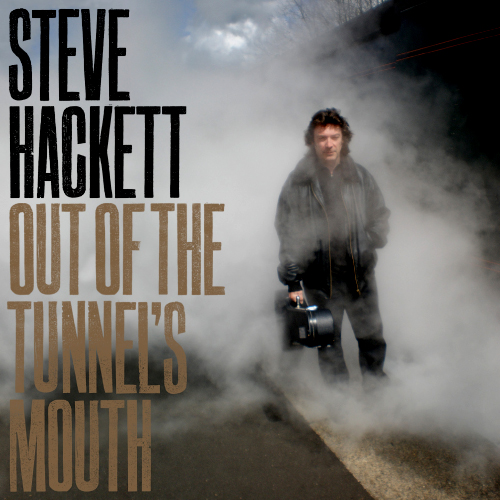 PS: There's a very evocative line in Sleepers: "Rising from a wave of helping hands, A woman holds a statue till he becomes a man." What inspired that?

SH: It's an amalgamation of two powerful dreams - one of mine and one of Jo's.

PS: How did Nick Beggs come to be involved in the band? What does he bring to the table as a player?

SH: I met Nick several years ago when he was working with Belinda Carlisle. We promised each other we'd work together one day. He's a great player and brings an originality and a highly developed sense of melody to everything he works on.

PS: Be it Banks, Magnus, or Colbeck, keyboard players seem to bring out the muse in you. What are Roger King's strengths as a collaborator, and how does he differ from the aforementioned three?

SH: Roger is often constructively critical which ups the ante with all the projects we undertake together. He is a brilliant all-rounder, as are the other three.

PS: Tubehead is just pure wacky energy. What guitars are you playing on it, and what pedals and/or processing are you using if any?

SH: I'm using a Fernandes Sustainer guitar (the Burny Les Paul shaped model). I'm using a Sans-Amp direct into an Apple Mac computer working with Logic, plus a digitech whammy pedal for most of the sounds on that track.

PS: What mics do you use to record your vocals, and what processing do you use on them during production?

SH: I use an AKG414. We use various compressors and reverbs, plus reverbs and repeat echoes, all onboard the computer plus Amp Farm.

PS: You were recently inducted into the Rock And Roll Hall Of Fame. Why do you think they have been so reticent to acknowledge adventurous music & musicians as a rule?

SH: I think that the Hall Of Fame is now starting to include people who are not necessarily exclusively involved with Rock 'n Roll, such as Les Paul himself, even though he's gone to the great gig in the sky.




PS: Star Of Sirius is included on the 2009 Famous Charisma Label boxed set Refugees. The set stands as a testament to the genius of Tony Stratton-Smith. Care to share a memory of the man?

SH: I have many memories of Tony Stratton-Smith. I used to spend time with him most nights of the week in the early seventies when I wasn't touring, particularly at the Marquee which was downstairs from the Charisma offices above. Work and play used to spill over into a drink or two at Tony's favourite watering hole. He was a gregarious and gifted man, an entrepreneur and friend. His interests ranged from football journalism to film producing and most importantly music nurturing. I felt that all the bands he supported were his extended family - a single man who was never alone. We all loved him and miss him dearly.

PS: We've heard rumblings for a while now about a full Hackett / Squire / Squackett album. How does this project currently stand in terms of writing?

SH: We're very close to finishing a really exciting project that I'm extremely proud of.

PS: When it comes to fruition, have you & Chris discussed the possibility of taking the project out on the road?

SH: Yes we have and hopefully there'll be some shows soon, schedules permitting!

PS: After your current tour finishes up, what is the next solo studio project? Rock? Classical? Neither?

SH: It's likely to be rock, involving many other styles.

PS: Please tell me 6 albums you always enjoy listening to.

SH:
Miles Davis - Live Evil
Beatles - Revolver
Muse - The Resistance
Segovia - Segovia Plays Bach
Grieg - Piano Concerto
Joni Mitchell - Ladies of the Canyon



###





Table Of Contents

Contact