Wildest Dreamer: Justin Hayward Visits The Ridgefield Playhouse


by John A. Wilcox




It's amazing how many songs Justin Hayward has contributed to the soundtrack of my life. Nights In White Satin, The Story In Your Eyes, Question, The Voice, Driftwood, Tuesday Afternoon, Your Wildest Dreams, Gemini Dream, Lovely To See You. That's just scratching the surface. As a member of the Moody Blues as well as different solo and duo projects, I've listened to Hayward's distinctive voice and guitar my entire life. I just about wore out my Every Good Boy Deserves Favour on 8-track and cassette back in the day.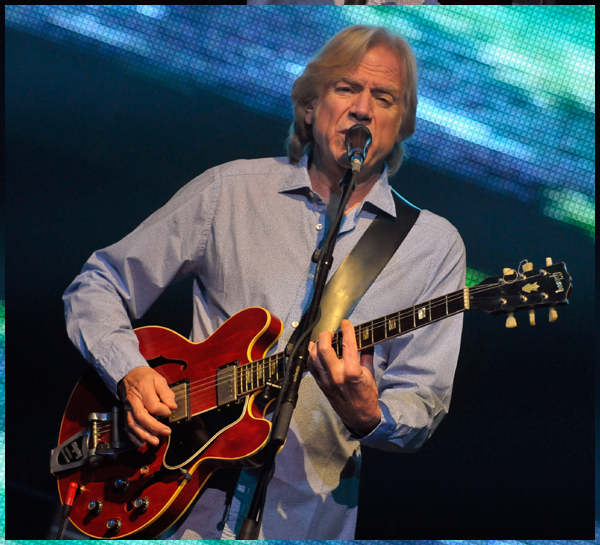 Hayward has built quite a legacy for himself over the years. Look at Nights In White Satin. Over the years it has been covered by dozens of artists as varied as Eric Burdon And War, Johnny Maestro And The Brooklyn Bridge, Deodato, Giorgio Moroder, The Dickies, Elkie Brooks, The Shadows, Nancy Sinatra, Il Divo, Glenn Hughes, Gerry And The Pacemakers, Celtic Thunder, and Transatlantic. The Moody Blues catalogue has sold over 70 million dollars worldwide. Not bad for a lad from Wiltshire! Not content to rest on his laurels, Justin Hayward keeps moving forward - always writing and recording. His most recent studio effort is 2013's Spirits Of The Western Sky and the 2014 DVD / Blu-ray release Spirits...Live - a document of the tour to accompany the album.




Which brings us to the present. Hayward has embarked on another tour. As with his previous tour, it will be an acoustic show that includes material from the Moody Blues, solo offerings, and perhaps a number or two from special projects Hayward has worked on over the decades. You'll find his playing is as sharp as ever and his voice is as plaintive and Earthy as ever. This show is a rare opportunity to catch this progressive pioneer in an intimate setting. Bring the spouse. Bring the significant other. Bring the kids. Don't dare miss this one!




Breathe deep and join the Justin everyone loves!
Justin Hayward
Tuesday, November 4, 8 PM
The Ridgefield Playhouse
80 East Ridge
Ridgefield, CT 06877
203-438-5795
www.ridgefieldplayhouse.org



###







bottom photo copyright Janet Colmenero





Table Of Contents

Contact