Heart Get The Led Out On The 4th Of July


by John A. Wilcox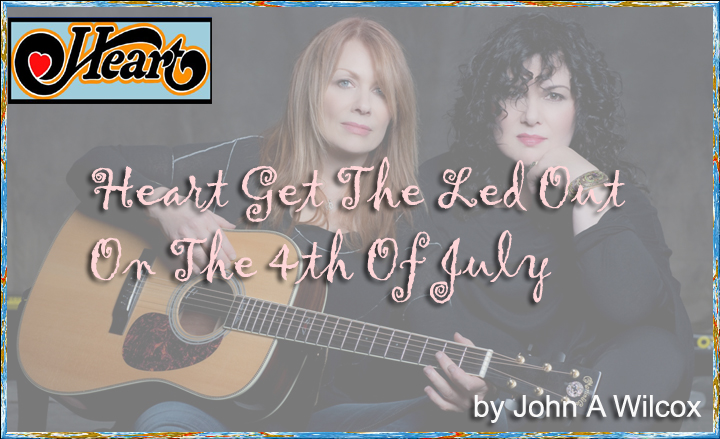 Everyone loves to celebrate on the 4th of July. Have a cookout. Enjoy yourself. Rock your butt off! Heart have taken care of the latter. They're offering up a can't miss show. Their opening act is Jason Bonham's Led Zeppelin Experience. Jason Bonham, is, of course, the son of Led Zeppelin drummer John Bonham. After Bonham's band, a full set of Heart. After that set, Heart & Bonham join forces to serve up a sizzling set of Led Zeppelin classics sure to blow the roof off the Mohegan Sun Arena! I spoke to Heart guitarist Craig Bartock on the eve of tour rehearsals and he was enthused about the upcoming shows. I'm really looking forward to this tour said Bartock. I think the audience is really going to have a good time with it. There are definitely some surprises up our sleeves! As for the opportunity to tackle the Led Zep material, Bartock said This will give us a chance to stretch out and do some songs that we normally wouldn't get a chance to do.




This will be Heart's first major tour since being inducted into the Rock And Roll Hall Of Fame this year. Far from resting on their laurels, a tour like this shows that the band is ever looking for ways to reinvent itself. According to Craig Bartock, Ann & Nancy Wilson wouldn't have it any other way. They never settle on material or approach. Ann and Nancy like to mix things up. This band really does know a lot of songs and on occasion Ann and Nancy love to throw curve balls at us, and we actually really like it because it keeps everything fresh! Heart is a band always moving forward. They are not content to be an oldies jukebox like so many of their Seventies contemporaries. Even the older material gets a new spin. Bartock again: Ann and Nancy are very smart about that. They know that the music isn't going to breathe, isn't going to progress if we over rehearse things and they don't give someone like me the chance to stretch out a bit and to expand. We never play the same things every night twice. Nancy and I are always doing something different. We always play off each other.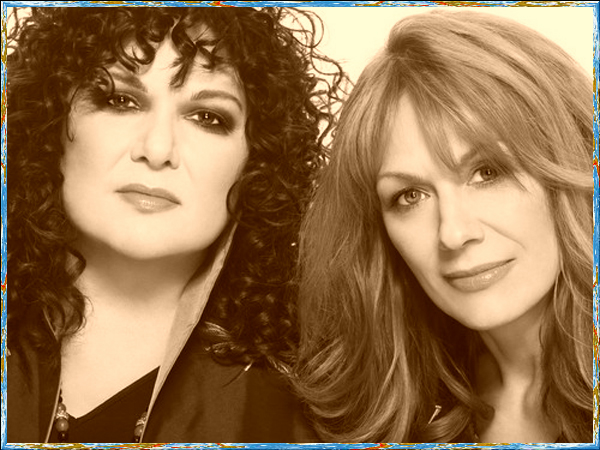 Ann & Nancy Wilson and Craig Bartock are joined on this tour by drummer Ben Smith; bassist Dan Rothchild - He's really, really into sounds as a bass player, which is rare. say Bartock; and keyboardist Debbie Shair, for whom Bartock has glowing praise: She's a very meticulous musician. She has a tendency of looking at her parts not only from a musical standpoint, but from a music nerd standpoint. We're all music nerds and we love the way music is constructed. The result is a Heart rocking harder than ever before. This band is edgier now than we've ever been! said Bartock. Rest assured that there'll be plenty of musical fireworks this 4th of July!

Get your 4th on!!
Heart with special guests Jason Bonham's Led Zeppelin Experience
Thursday, July 4, 7:30 PM
Mohegan Sun Arena
1 Mohegan Sun Boulevard
Uncasville, CT 06382
1-888-226-7711
mohegansun.com/entertainment/arena.html



###







Table Of Contents

Contact