A Few Words With...Stefan Kapicic


by John A. Wilcox

You'd be surprised at how much ground you can cover in 10 minutes! Actor Stefan Kapicic portrays Colossus in the brand spanking new movie Deadpool - the latest screen adaptation of a Marvel Comics sensation. Ryan Reynolds is Deadpool and Kapicic has some memorable screen time with him. Kapicic graciously fit Progsheet into his grueling interview schedule and here are the results...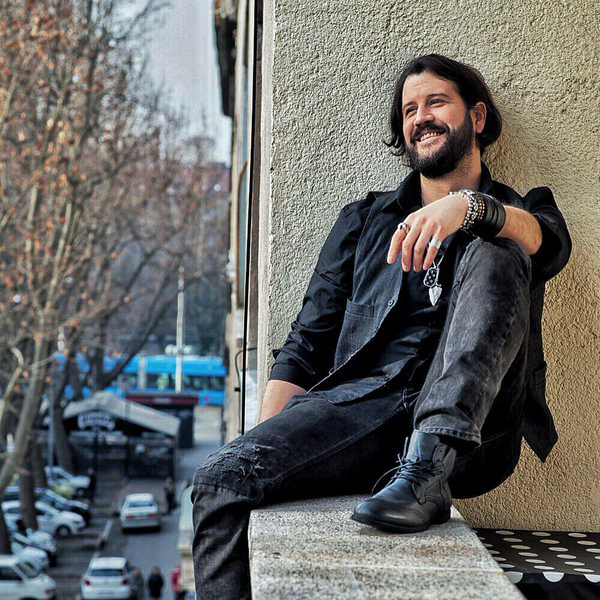 PS: What were you doing the moment you found out you'd gotten the role of Colossus in the Deadpool movie?

SK: I was the happiest man in the world at that moment. I couldn't believe it was happening to me. Especially because I'm a huge comic book geek. So having the opportunity to be a superhero - especially an X-Man, and especially Colossus! That was one of my favorite characters as a kid. That was unbelievable! That was surreal!
The process of auditioning was really interesting because I did not know in the beginning what was going on. In the third round of auditioning I found out that one of the characters was Wade. I thought "My God! That can only be Wade Wilson!" And my character was supposed to have a Russian accent... It was easy to conclude that it's Colossus - so that helped me a lot because I'm very familiar with Colossus and with X-Men. It helped me to create the best that I could. In the end, when I came here to Los Angeles and I met Tim Miller I said "I'm going for Colossus. I gave it my best shot. I used all my comic book knowledge to make him as best as I could!" Thank God it worked!

PS: In the Deadpool film, where are we in Colossus' life? He was always the young, naive artist.

SK: Well, he didn't change a lot. He's still that kind of old fashioned superhero. A sort of a Marvel Universe Superman. Going out for justice like a character from Dostoevsky's novels, or like Tolstoy's novels. The pure idealist who believes only in good. He's going to do everything to stop evil. That's Colossus' character. He didn't change much over the years. He's still the same old great old school superhero.




PS: Did you wear a motion capture suit, or had Colossus already been animated?

SK: Tim Miller had already done all of it. The point was I needed to bring Colossus' soul to his character. It was really hard because when you're acting, you're using your instrument, your body, your tools, it's much easier. But here you have to focus and put everything you've got into your voice to give a soul to the character. For me, everyone knows Colossus. I didn't have a pressure, but I wanted not to disappoint every single fan. Colossus has such a great fan base. Tim Miller is a great comic book fan. Thank God that I had him by my side to create the best Colossus that I could.

PS: What was the fan reaction like at the premiere?

SK: Unbelievable! Unbelievable! I still cannot get over all of my impressions because fans rave about Colossus! They adore Deadpool and the movie itself, but I didn't expect so many amazing reactions about Colossus! They were like "Come on! When can we see more of Colossus?" That's what's unbelievable - especially for me as a comic book fan. To see all those fans, like I am, raving about it. They were like "Oh my God - we didn't want him to go out of the scene! When he goes out, we're waiting for him to come back!" So, reactions are unbelievable. Even the creator of Deadpool - Rob Liefeld - was congratulating me. He was like "I'm your great fan! You made such an amazing role!" That was one of the best compliments I ever got from such a legend as Rob Liefeld. He's an amazing guy. He's a genius.




PS: Do you feel Tim Miller was a good fit & respectful of the characters?

SK: There is no better fit for this movie than Tim! He is a fan. He knows comic books so well. He knows every character - everything about every character. Working for him was so amazing. I learned so many things from him. He has his own vision of the character. When he chose me to be that, he knew what he wanted. He wasn't experimenting. He feels it. It's a gift. Tim Miller has a gift. That's why he made such a nice film.

PS: Any chance of reprising the role in the future?

SK: As a matter of fact, those are the things I cannot answer right now. The film comes out in 2 days. If everything goes well, we're going to talk very soon about some new things. Deadpool has opened so many big doors for me that I'm thankful and grateful for everything that I've got!

PS: What were the first comic books to make an impression on you?

SK: Wolverine and the X-Men. Those were the first Marvel books my Grandpa bought me when I was 6 years old. That was like a sign in my life! I think it was Wolverine #50 - it was like a special edition where his claws were ripping the first page. I still remember it and I still have the copy in my apartment. Those were the first Marvel comic books that I held in my hands. I can remember some Punisher: War Zone. Punisher, X-Men, Wolverine. Those were the first comic books my Grandpa bought me.



###




Table Of Contents
Contact