Track By Track: Mark Clarke - Moving To The Moon


By John A. Wilcox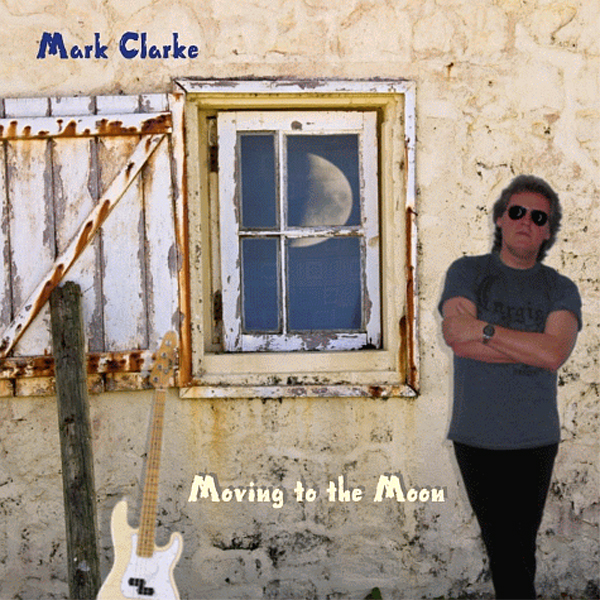 Bassist / vocalist Mark Clarke has quite the resume, having played with Tempest, Rainbow, Colosseum, and many other acts. His latest solo outing is the straight up rockin' Moving To The Moon. Clarke was kind enough to take the time to guide us through it track by track...

Track 1: One Of These Days
MC: This was really inspired by working with Roger Daltrey. It made me think of Pete's work and how I loved it, always have, always will. I could just hear Roger singing it. It's quite a nasty song, really.

Track 2: A Cowboy's Song
MC: I used to play Jack Bruce's Theme From An Imaginary Western when I was with the group Mountain. I still play it with Colosseum. I wrote this song as a follow up to the western. That's me singing all of the vocals and harmonies.

Track 3: Without You
MC: This was written for and dedicated to my late Mother. It can apply to anyone you miss, really.

Track 4: Modeleine
MC: This was a dream I had about a super model.

Track 5: You Saved the Day
MC: This is about my kids, how they save me all the time. About me going out on the road and eventually them leaving. Then the last verse is me on my death bed, and they will still save the day!

Track 6: The Falling
MC: All about my life's ups and downs.

Track 7: Heaven And Hell
MC: Living in New York and the world. This is a beautiful place, but we can still think of it as Hell. So, if this is Hell can you imagine how beautiful the other place must be. This to me is the best lyric I have ever written.

Track 8: Movin' To The Moon
MC: I had Alan Holdsworth in mind when this song was put together. We had a group called Tempest in the 70s, and this was the kind of song we did.

Track 9: Then Tomorrow Comes
MC: The title says it all really. No matter what we do, plan or try to plan "Then Tomorrow Comes" and it can either screw it up, make it better or completely surprise us.

Track 10: A Little Something
MC: Started out as an idea for a song, but I kind of liked it the way it was - just plain and bare - so I just left it. Thank you, Beatles! I mean it was inspired by them, really.


###
Table Of Contents
Contact