Melanie Comes To StageOne


by John A. Wilcox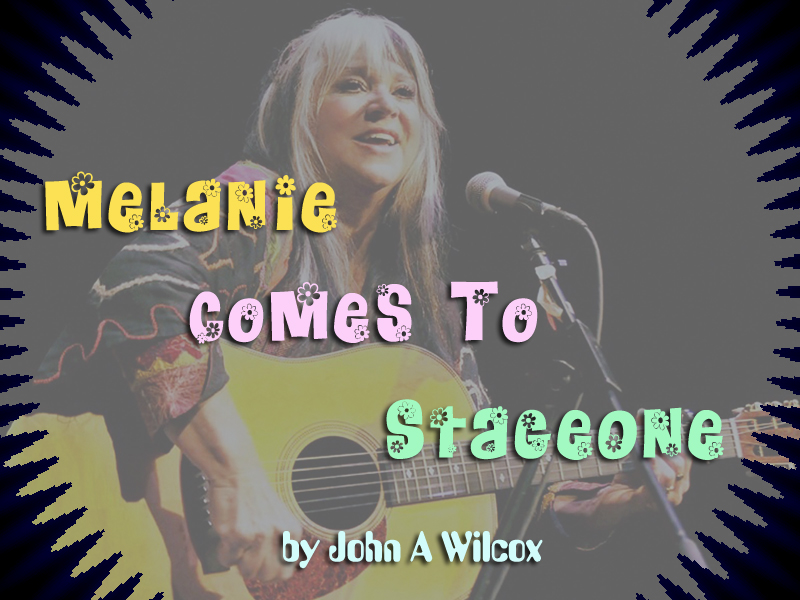 I always loved those big eyes and that smile. Melanie was an early crush of mine. To this day I love that little girl charm of Brand New Key. Sexily cute. Songs like What Have They Done To My Song Ma, The Nickel Song, Ring The Living Bell, and that wonderful cover of Will You Love Me Tomorrow are part of the soundtrack of my life. Of course, Lay Down (Candles In The Rain) - so full of images. Backed by the Edwin Hawkins Singers, Melanie's raspy vocal reaches to your very core. I know it's not just me. I spoke with Melanie and she told me a fascinating tale about the power of a song: Somebody came to my show and brought his whole family.They booked the whole first 2 rows. The promoter came back and said "Oh, this man has an amazing story he wants to tell you after the show." So he came back and he had his teenage daughter and several other people in his family. He recounted the event of when he was in the Vietnam war. He was a pilot of a helicopter and they got lost behind enemy lines. They zeroed in on the signal and they heard Candles In The Rain. They knew that was the signal they needed to follow. The fortunate thing is that they played the 8 minute version.The length of the song saved their lives. He named his first daughter Melanie and she was all teary eyed. It was incredible. The rest of the troop celebrate annually with Candles In The Rain!




Solid albums like Gather Me, Stoneground Words, Madrugada, and Photograph secured the genre-defying Melanie's legacy. Here in 2014, the freeform days of radio and the wide marketing from labels are things of the past. Melanie: I think the music industry has gotten absolutely ridiculous in polarization and marketing. And having to keep different genres so separate. It's unbelievable. A song like Candles In The Rain - anything with any spirituality - it now has to be on the religious station. You'd never hear George Harrison's My Sweet Lord on commercial radio. They just wouldn't be able to play that. So Melanie, accompanied by her very talented guitarist / arranger son Beau-Jarred, takes it on the road. That too has changed. Melanie once again: My husband did everything. I was kind of in this insulated bubble. He just took care of everything. Booking, producing, everything. My son and I were just left alone to be able to create and do what we do as artists. That was a fortunate thing. The unfortunate thing is when he passed away I knew nothing. I didn't know how to do shows or how you'd go about that. I was totally naive. I'd call venues and say "Hi! I'm Melanie! Wanna book me?" 9 out of 10 really don't want to talk to the artist. It was really unbelievable how I've survived these past years. I finally got an agent and now things will be smoother. I haven't been to Connecticut in a while but hopefully that will change.




You never know what you'll get at a Melanie concert. Nothing's in stone. There are no rules. I go with the vibe of the room. There have been times where I'm on a time constraint. There's a definite You have to do no more than a certain amount of songs - times I have to be a little more structured. Usually when it's an "Evening with Melanie" thing I play it by ear a lot. I might have a set list in front of me just in case I go blank - so far that hasn't happened! Her show at StageOne in Fairfield is sure to contain a few surprises, but know that Melanie is never content to sit still. She has a recently discovered archival concert ready to release - Melanie And The Bruisers 1984 - which finds her backed by a trio. Melanie and Beau-Jarred are also at work on a special symphonic project. Not to mention lots of new songs. Do your heart a favor and get to Fairfield's StageOne for an evening you'll not soon forget!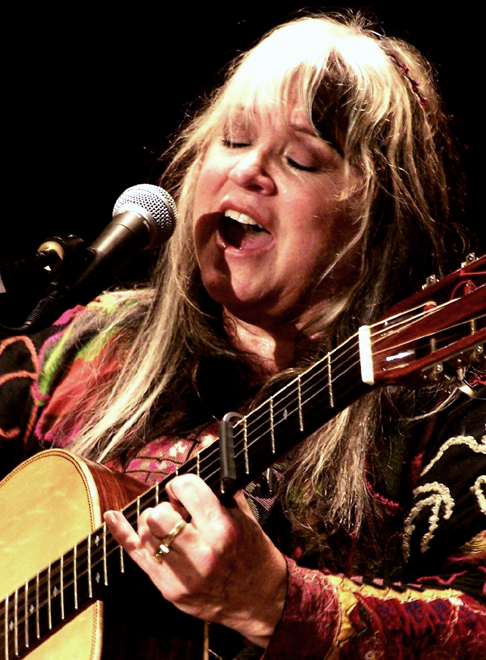 Melanie
Saturday, December 6, 7:45 PM
StageOne
70 Sanford Street
Fairfield, CT 06824
203-259-1036
http://fairfieldtheatre.org/stageone


###
Table Of Contents
Contact