Renaissance Comes To The Ridgefield Playhouse


by John A. Wilcox

As cliche as it may sound, Renaissance have been having a bit of a renaissance. Since their reformation in 2009 they've played more and more gigs to a newly expanding fanbase and are finishing up a new studio album to be called Grandine Il Vento (which translates to Hail The Wind). This renewed energy within the band initially came as a bit of a surprise to long time fans such as yours truly. But I'm getting ahead of myself...




A bit of history for any neophytes out there. Yardbirds Keith Relf and Jim McCarty were looking to start a more folk oriented band back in 1969. Recruiting Jane Relf, Louis Cennamo, and John Hawken, they became Renaissance. After 2 albums, that Renaissance sailed off into the sunset for a bit (later emerging in a slightly different form as Illusion). 1972 saw a new line up featuring the extraordinary vocals of Annie Haslam release what was essentially a second generation debut aptly titled Prologue. Soon after, the "classic" line up of vocalist Haslam, guitarist Michael "Micky" Dunford, pianist John Tout, bassist/vocalist Jon Camp, and percussionist Terry Sullivan brought the world an inventive synthesis of rock, folk, classical, and jazz. Dunford was the chief composer, frequently in collaboration with poet/lyricist Betty Thatcher. Songs like Mother Russia, Midas Man, Ocean Gypsy, and albums like Ashes Are Burning and Scheherazade And Other Stories cemented a reputation as musical innovators.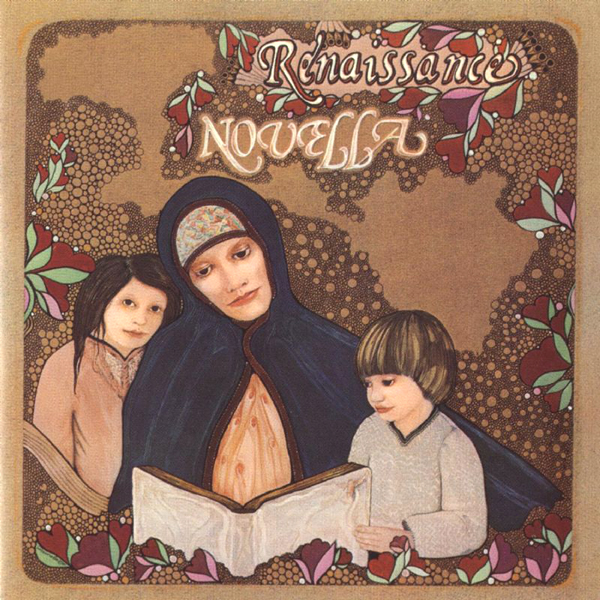 After the tour for 1979's Azure d'Or, Tout and Sullivan left the band. Renaissance went on to record 2 more albums before calling it a day in 1987. The late 80s - 90s saw Haslam record and tour as a solo act, and Dunford explore a different path under the Renaissance banner with vocalist Stephanie Adlington. 2001 saw a reformed Renaissance with Haslam, Dunford, and Sullivan (and Tout for a brief time) record the album Tuscany. A tour and live album followed and that was that until 2009. To celebrate the 40th anniversary of the band, Haslam and Dunford assembled a new Renaissance with percussionist Frank Pagano, bassist David Keyes, and keyboardists Rave Tesar and Tom Brislin. Tesar focused primarily on the piano parts with Brislin deftly recreating the orchestrations. The tour was quite a success and momentum continued to build. Next up was a tour spotlighting 2 Renaissance albums in their entirety: Turn Of The Cards and Scheherazade And Other Stories. Brislin was unable to play on the tour, so he hand picked his replacement: 10 finger wizard Jason Hart.




The result was an even more successful tour and a CD/DVD set of the band's Sept 23, 2011 performance in Glenside, PA of that very tour. As Renaissance put the finishing touches on the new studio album: Grandine Il Vento, they will be bringing their distinctive magic to the Ridgefield Playhouse on Friday, October 19. For this show set 1 will feature the entire 1977 album, Novella, with a second set of tunes spanning the band's career as well as a preview of several numbers from the upcoming album. As the Beatles were wont to say: a splendid time is guaranteed for all!

Renaissance are performing at 8:00 pm on Friday, October 19 at:
The Ridgefield Playhouse
80 East Ridge
Ridgefield, CT
(203) 438-5795
www.ridgefieldplayhouse.org



###





Table Of Contents

Contact